Parisian womenswear brand Chloe Stora redefines the term Androgynous with her chic casual label.
This is where masculine meets feminine.
—
Think masculine touches in beautifully structured yet softly tailored blazers. Comfortable yet elegant pants. Taking a shirt and interweaving lace. The luxurious finish on a lining. The details are all there, all interwoven with rich, contrasting fabrics and textures.
There is a creative charm in the playfulness between unique prints and textures which is encouraged greatly in Chloe Stora's collections. This mix and match ethos is apparent not only in the combination of materials but also in the collection, here you will find wool tailored pants mixed with a soft silk blouse. A floral printed dress is given structure with a crisp white shirt.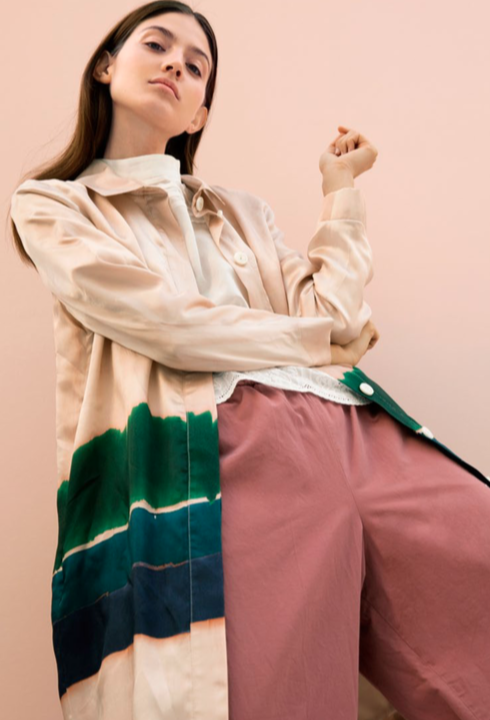 Chloe embodies the spirit of the Parisian fashion scene. Her effortless French style is the red thread which is always recognisable in her collections.
The brand which was born in 2008 as a simple pants collection due to Chloe's lack of finding 'the right pant', is now a fully-fledged, contemporary, ready to wear brand. It is a sought after collection with international stockists including Baycrews in Tokyo, Le Printemps in Paris, Kisan in New York, and Bosco di Ciliegi in Moscow.
Chloe Stora is achingly cool without trying to be.